| | |
| --- | --- |
| Search Auto Salvage And Repairable Vehicles | |

Auto Salvage Marketplace - 2000 Chevrolet S10 ZR2 LS Details | Salvage Details
Below you can find information on this Salvage/Damaged 2000 Chevrolet S10 ZR2 LS vehicle and obtain the seller's contact information.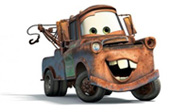 We Buy Junk Cars! Get Cash Today!

Got junk car? Call our nationwide junk car removal service at 1-888-906-2691 and we will pick up your junk car/truck the same day and pay you cash right there on the spot. We provide fast, free, no-hassle removal of unwanted vehicles from every driveway, garage, back alley and front lawn and the surrounding area. Get Top Cash for Your Junk Car!
To read more about our Auto Salvage services, please visit our Information page. If you have other questions or problems, please Contact Us.
2000 Chevrolet S10 ZR2 LS (Salvage/Damaged) Ad Detail Page
Vehicle Photos:

2000 CHEVROLET S10 ZR2 LS

Vehicle Specification:
Category
Salvage/Damaged
Location:
Omaha, NE
View Map | Get Directions
Make
Chevrolet
Axle
Model
S10 ZR2 LS
Engine Type
Submodel
Engine Size
4.3L
Year
2000
Transmission
Automatic
Stock #
H00557
Damage
No Damage
VIN
2nd Damage
Price
$7,800.00
Title
Mileage
84657
Keys Present?
No
Interior Color
Gray
Can Start?
No
Exterior Color
Blue
Can Run?
No
Body Style
Options
none
Doors
2
Notes
Charcoal Gray Cloth interior. 4.3 Liter Vortec, Auto and ZR-2 Off Raod Package. Full Power, Tilt & Cruise, Cassette Stereo, Tonneau Cover, Bed Liner, Fender Flares and Alloy Wheels. Low Water Storm - Water on the carpets - Runs & Drives - No Damage.
Selling Salvage or Repairable Automobile?


Auto Parts Store >

Shop online for auto & truck body parts, lights, wheels, engines & transmissions

2001 Chevrolet Silverado 1500 Mirror Glass, Passenger Side, Convex type; With black plastic backer and foam ring; A high quality, OE replacement mirror glass; With 1-year limited Matheny warranty..
---

1996 Chevrolet Blazer Ignition Switch, Two 6-prong female terminals; A high quality, OE replacement ignition switch; With 2 years limited Trustbuilt warranty..
---

2009 Chevrolet Trailblazer Driver Side Head Light Assembly, Driver Side Head Light Assembly; With Grille Notch; [Except 2006-2009 LT Model], , .
---

1993 Ford F-250 Pickup V8, 5.8 L, 351 CID Rebuilt Engine, Windsor, HO, dipstick in block, Non Roller cam., Warranty: 3-Year/100,000 Mile, .
---

2012 Chevrolet Captiva Sport Used Parking Lamp, Passenger Side, R, SIDE MARKER; (SIDE OF BUMPER COVER), R., Very Good.
---

2011 Chevrolet Cruze Used Header Panel, 4DR, BLUE 1.4L & 1.8L, (shield assy upper radiator), Very Good.
More S10 ZR2 LS parts
Custom Search